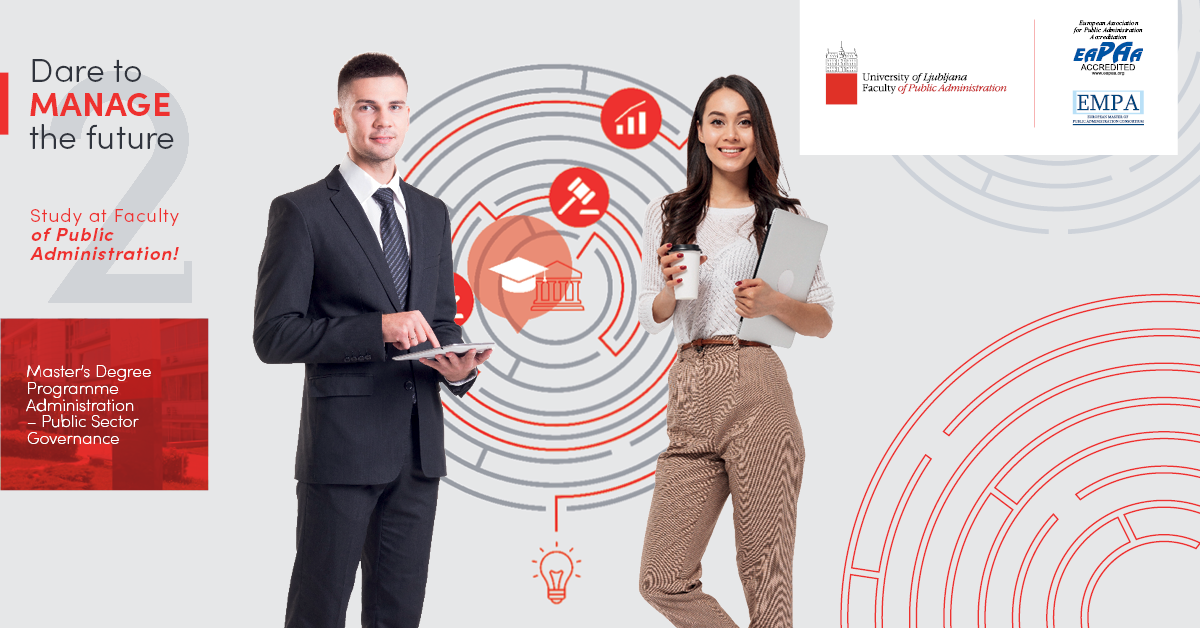 If you have missed information day about our master study programme Administration – Public Sector Governance>>, which was held May 26th 2021, you are welcome to watch a taped presentation: https://youtu.be/f5JPCzSNIlM
This study programme will be in English performed online in 2021/2022.
In case you have any questions regarding the study programme or enrolment procedure, please do not hesitate to contact us via e-mail: podiplomski@fu.uni-lj.si. We will gladly give you more detailed information.